Custom Lighters & Smoking Items
Printed match books advertise restaurant, country clubs and resorts with a spark! Promotional matches are also a popular item to give guests at weddings and other formal events as a take home souvenir of the celebration.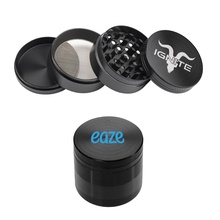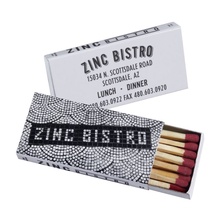 Promotional Matches and Custom Lighters
Do you have a light? The need for a match or lighter is still prevalent, and the social aspect is still upheld. Providing a custom lighter or personalized matches at a social event or a bar or restaurant is as relevant now as ever. This subtle promotional message goes beyond the immediate use of the item, getting held onto by recipients well after the event.

Both smokers and non-smokers can appreciate a promotional book of matches or custom lighter. These convenient items provide a needed function during barbecues, parties, candle lighting, camping and blackouts. Each printed matchbook or lighter will present a message promoting the event or business that they were given out at.

Weddings can be all about the details. In addition to the custom napkins, favors and other items, matches stand as a traditional giveaway to carry the couple's name and the event date. Handed out at the bar, at the table settings or even in display bowls in the restrooms, these wedding matches will show that the planners paid attention to detail when thinking of all the key products.