Logo Golf Balls
Custom printed golf balls featuring your logo or promotional message are great giveaways for corporate golf outings, business meetings or other events. Promotional golf balls will be well received by clients and business associates as well as tournament participants. Golf balls are available in a variety of brands and packages.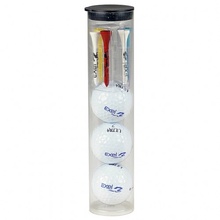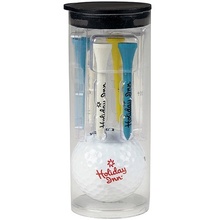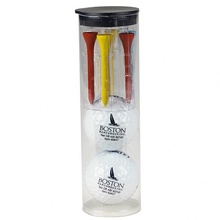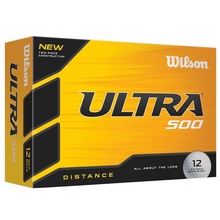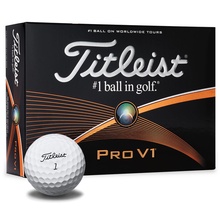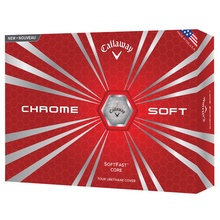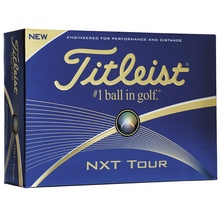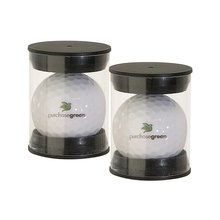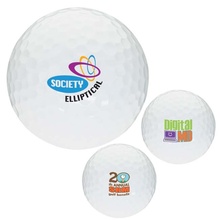 Custom Golf Balls
The game of golf is a time-honored tradition that has been an favorite sport of business people. More than a game, a trip to the golf course is a chance to network, socialize and discuss business through a fun yet challenging sport. Pairing up golf with business is not the only way of leveraging the sport for a purpose, awareness and fundraising organizations often coordinate golf tournaments to drive interest in a cause. These applications make the game of golf into an opportunity to build a brand or deliver a message through custom golf balls and other accessories.

Custom golf balls carry a personalized imprint or logo to the green. Available on most popular brands of balls, the custom message will impress anyone who receives them as a corporate gift during the holidays or as a symbol of appreciation. Each ball will perform with the same quality that those in the pro shops do, only they will display a personalized message while they do. From Titleist, Callaway, Nike and Taylor Made to Wilson and Pinnacle, your logo will be paired with the highest echelon of golf balls, creating an association with quality.

Awareness events always benefit from a golf tournament. Each attendee and participant looks forward to the fun and excitement of celebrity guests, networking, playing some golf and of course supporting a cause. Custom golf balls can be given out to all that participate as a gift of appreciation. The customization can include an organization logo or a custom color, such as pink golf balls for Breast Cancer Awareness. Paired with the other popular aspects of awareness fundraisers; dinner, an auction and awards, custom golf ball giveaways will become a souvenir of a good cause.