Custom Blankets
Custom blankets and imprinted sleeping bags make excellent promotional gifts because they will always be used and kept forever. Great for camping trips, sporting events or even the beach at night. Choose from a wide selection of fleece blankets that can be rolled up to fit anywhere. Your logo will look great screen printed or embroidered.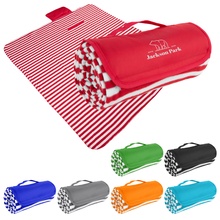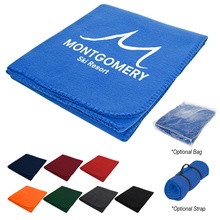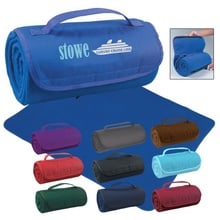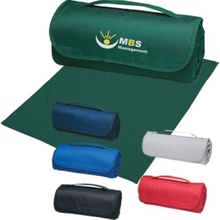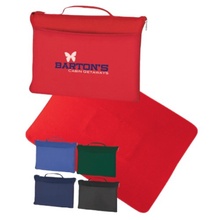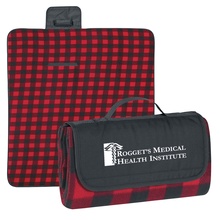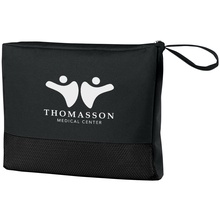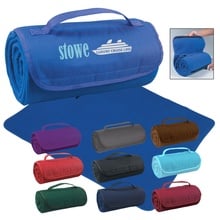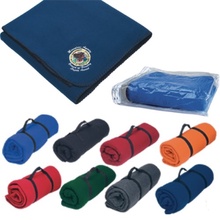 Personalized Fleece Blankets Warm Up Promotional Efforts

Lightweight but warm and plush, fleece blankets have become a favorite for watching TV, camping and other outdoor activities. Personalized blankets, embroidered with a corporate logo, message of appreciation or school mascot, make exceptional promotional gifts and giveaways, finding use with recipients. From warming up fans at a tailgate party to cuddling up in front of a camp fire, these blankets will be appreciated and used, creating visibility for the custom message in the process.

Fleece blankets are a natural fit for fall and winter promotional uses. From corporate gifts for the holidays to participant and sponsor rewards for awareness events in the fall, these embroidered blankets will impress recipients with their size and retail quality. Paired along with a custom travel mug, the blanket can become a part of a gift pack that will truly reward a volunteer or sponsor who has supported a cause. Put to use at an awareness walk or run, spectators can buffer themselves against the chill of the fall while they enjoy the event.

Putting a promotional message in full view at home, a custom blanket will make a corporate logo or school mascot into part of the family. Used on cold winter nights and afternoons while watching TV or sitting by a fireplace, these promotional tools will become a favorite, increasing customer and fan loyalty in the process. Pulled up to enhance the experience, the blanket will warm the body and the mind.