Custom Frisbee Flyer Discs
Promotional flyers disks will put your next event in the air. Flyer disks have large imprint areas and are a fun giveaway for kids and adults alike. Put your logo or message in play at the park or beach during spring, summer and fall promotional events. These custom flyer disk promotions are great for company outings, pep rallies, school events and awareness runs and walks.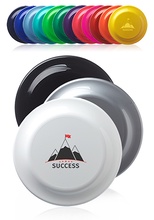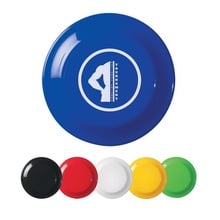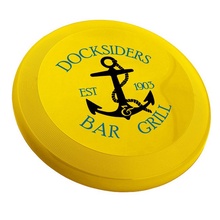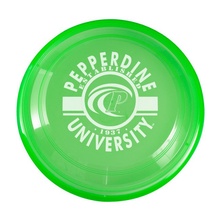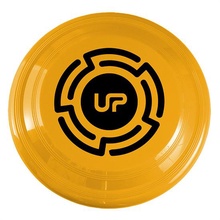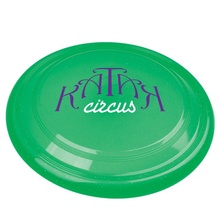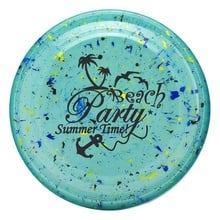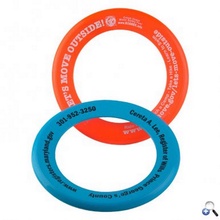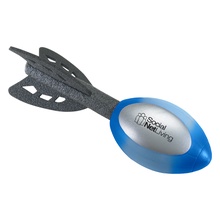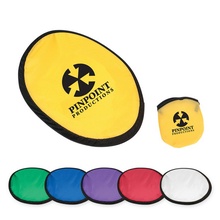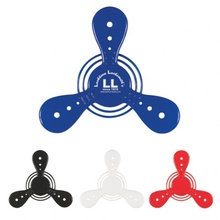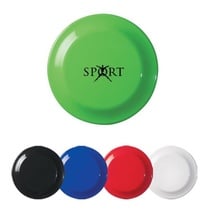 Custom Frisbees Flyer Discks
A promotional product that gets plenty of use, the personalized flying disc will see plenty of action in the hands of trade show attendees, students at pep rallies and staff members at company picnics. Appropriate for almost any outdoor event, flying discs are a sporting good that can be enjoyed by recipients of all ages and athletic abilities. Tossed between two or more participants, thrown to a pet or incorporated into a game of Ultimate or disc golf, the imprint will get plenty of visibility.

Adding a little action to the next event, organizers can use personalized flying discs to welcome participants to family reunions, company picnics or other outdoor events. With a large imprint area the promotional Frisbee style disc will be appreciated for its simplicity and immediate usefulness. From a game of catch to a team sport like Ultimate or disc golf, the flying disc can provide hours of fun with just itself. The flat, light nature of the flying disc makes it easy to stow in a backpack or toss in the trunk of a car.

Lightweight and easy to stack and ship, the personalized flying disc is an impactful trade show giveaway. With obvious slogan and imprint tie ins, companies and organizations can show their customers how their "Sales Will Soar" or their "Business Will Take Flight." These whimsical slogans can pair with a brand message or logo to impress customers or prospects who receive the Frisbee style flying discs at a convention or trade show booth. Even mini flying discs carry the same flying action, inspiring pickup games of Ultimate in offices.