Custom Piggy Banks
Promote saving at a young age by giving children custom imprinted piggy banks to save those pennies and coins. A great promotional handout for banks and credit unions.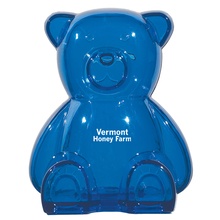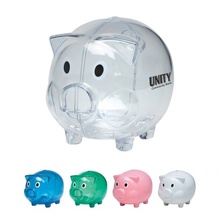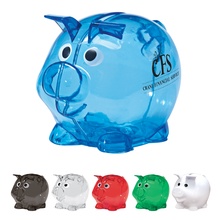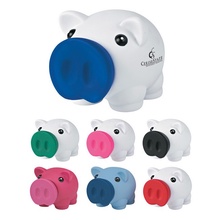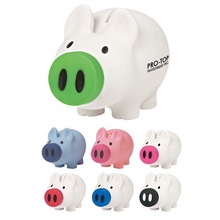 Promotional Piggy Banks
Piggy banks are popular tools to teach kids how to save at a young age. Allowances and spare change will accumulate in a kid's piggy bank, showing children the effect of saving. Banks and financial institutions, as well as other organizations that deal with parents and children, can benefit from putting their brand on a piggy bank that will be used as a teaching and saving tool.

Schools and community centers can help educate children on the ideals of saving, earning money and goal setting with the help of promotional piggy banks. Low cost plastic piggy banks are budget friendly ways to initiate a dialogue of saving with students. The fun shapes and sizes of these coin banks make them attractive ways to hold onto allowances.

Piggy banks are not just for kids. Banks, credit unions and other companies can give out coin banks as promotional incentives to new accounts. The novelty of getting a piggy bank creates a unique reaction as they are given to the account holder. Whether they give the gift to their children or bring it back to their office to display on their desk, the logo will get visibility, promoting the brand.