Promotional USB Hubs
Custom printed USB connecting hub devices turn a tangled mess into an organized work center! Multi-port hubs allow recipients to plug in multiple devices indirectly to computers and laptops.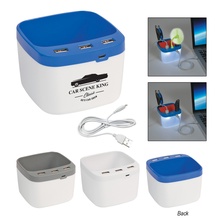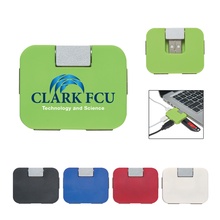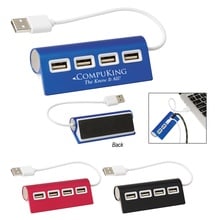 Custom USB Hub Ports
Your logo will not be the only thing "plugged-in" with our handy USB hub gifts. THese space saving and wire organizing devices allow your computer or laptop to be a charging or information center for external USB devices like power banks, memory sticks, cell phones, cameras and other electronic gadgets.

Personalized USB hubs make wonderful giveaways at trade shows, on sales calls, for employee welcome or appreciation events or for banks and service firms welcoming new clients. Available in a wide array of colors, sizes and shapes, these popular technology promos allow you to show off your logo or message almost daily.