Custom Crayons & Chalk
Classic children's playground chalk and coloring crayons will keep parents happy and their kids busy. Ideal for nursing schools, learning centers or recreation departments.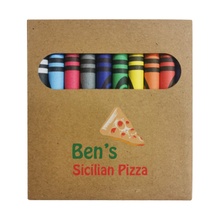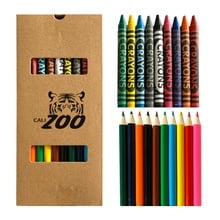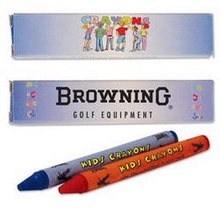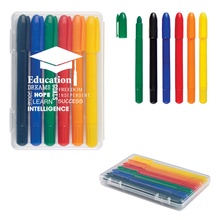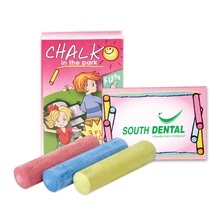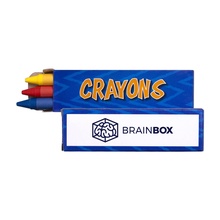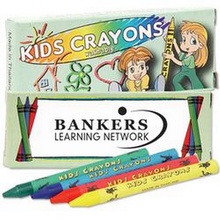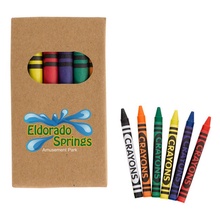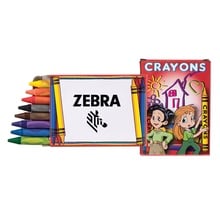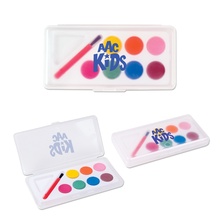 Personalized Crayon Boxes & Chalk
We have all experienced the simple fun of coloring with crayons or drawing with chalk as children. The very chalk and crayons that kept us occupied for hours on end can become powerful promotional tools with a custom imprint. Custom boxes of chalk and crayons can be used by schools, health care offices and businesses such as restaurants to promote their services or an event. These creative tools will be appreciated by all who receive them, providing a fun way to pass the time.

Restaurants and professional offices can make personalized crayons a part of their experience. A pack of crayons on a restaurant table paired with a paper tablecloth can give diners a fun way to wait for their food. Some customers may even get artistic, creating masterpieces during their meal. Restaurants can display the artwork on the walls of the dining and reception area, inspiring others to try to get their work put up. Professional offices such as doctors and dentist offices can provide a selection of coloring books along with custom boxes of crayons for young patients or children of patients to occupy their waiting time with. Parents will appreciate the gesture, knowing that their children will have a crayon to play with.

Events such as Red Ribbon Week and Breast Cancer Awareness Month walks as well as school spirit celebrations can be supported by giving participants artistic freedom through custom chalk gifts. Students, teachers, volunteers, attendants can all put their mark on a sidewalk or wall that has been designated for the event. The temporary nature of chalk drawings make the artwork fun and stress free. A mural dedicated to Red Ribbon Week made by chalk handed out to students can easily be swept away after the event.