Promotional Pedometers & Step Counters
Custom pedometers and step counters are a great tool to get employees, staff and communities on their feet and on the road to good health. Show every one that your company or organization is committed to wellness by handing out these pedometers during health fairs or trade shows. Ideal for senior mall walking clubs.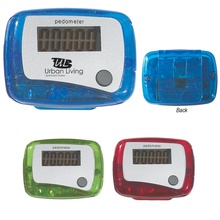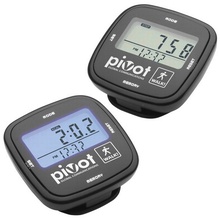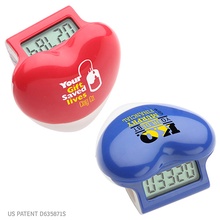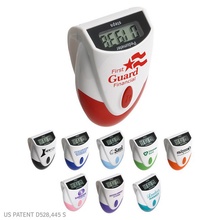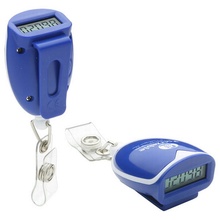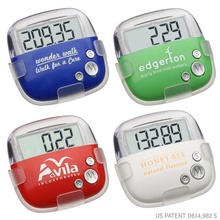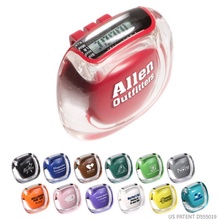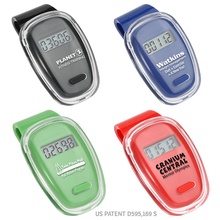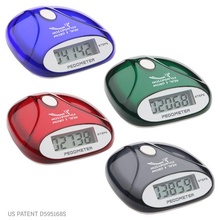 Promotional Pedometers
Whether it is in conjunction with a weight loss program, a fitness routine or just for the curiosity of it, promotional pedometers will be used. Handed out at trade shows or during health fairs, pedometers are a fitness product that inspires people to find out just how many steps they take. Of course some will do it just for the novelty, but the real takeaway from a pedometer is to get up and get walking. A powerful tool for those looking to start a fitness regimen, the pedometer will show just how much activity a person truly gets throughout a day. Calculating their energy use, they can make a good assessment of their fitness plan and dietary intake.

Used to promote awareness of fitness and wellness is just one aspect of the power of a custom printed pedometer. Awareness campaigns for causes such as breast cancer, heart health and diabetes can welcome participants to their walks and runs with a logo pedometer. Used to calculate their steps during an event, the combined totals of what participants log will create an interesting statistic at the end. Setting participation goals off this step counter stat, organizers can inspire more volunteers to support the cause.

For seniors and residents of nursing homes, pedometers can be used to inspire participation in activities. Activity professionals can hand out custom pedometers to residents, taking note of their progress during weekly walking club meetings. All activity will count, and the fun of the walking challenge will increase interest in getting active.