Promotional First Aid Kits & Bandage Dispensers
Convenient promotional first aid kits and bandage dispensers are handy for minor cuts and scrapes, putting a logo or contact information front and center. Great promotional product giveaways for health care organizations, car dealerships, and public safety departments, first aid kits provide peace of mind in the case of accidents and minor emergencies. In many cases a first aid kit can provide crucial treatment while seeking out medical attention in the case of more serious injuries.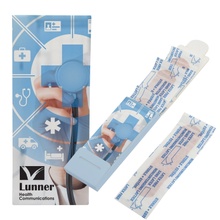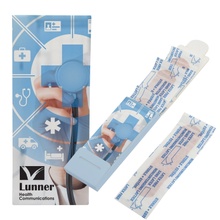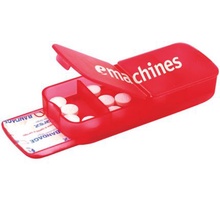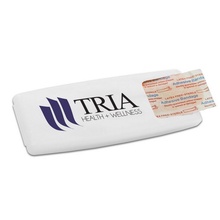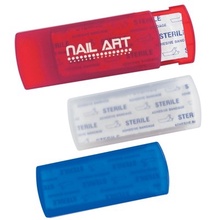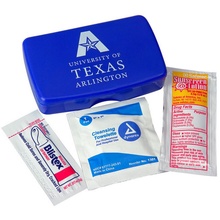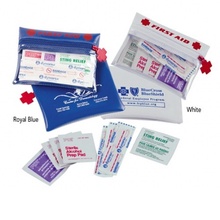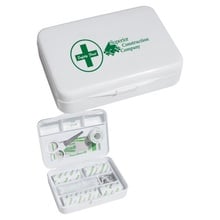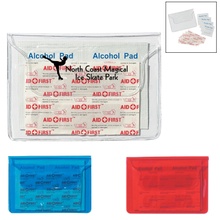 Promotional First Aid Kits & Bandage Dispensers
In the case of an emergency, or in response to a small cut or injury, a promotional first aid kit will promote a custom logo while delivering needed supplies. There is no more useful or practical promotional product than a first aid kit. Almost guaranteed to be held onto a cheap pocket first aid kit can display a custom message during a crisis. Businesses, health care organizations and emergency services can all utilize these promotional giveaways to put supplies and emergency contact information in the hands of the community.

Promotional first aid kits are much more than a marketing tool. These small packs of bandages, antibacterial towelletes, sanitary gloves and other items can come in handy during accidents, injuries or emergency situations. The perfect giveaway for EMS Week, Fire Prevention Week or Safety Month, organizations can do their part to raise awareness and keep their communities healthy. As a trade show giveaway, businesses can take the opportunity to get their logo into the cars, homes and offices by distributing small promotional first aid kits.

Bandage dispensers are a budget friendly, convenient giveaway for trade shows and school events. Recipients, especially those who are parents, will appreciate the idea of having a set of bandages ready for a cut or scrape. The durable promotional bandage dispenser can keep these dressings intact and ready to use at a moments notice. A unique item to include in a welcome back to school package for parents or students, they can carry the school mascot as well as band-aids.