Promotional Gel Pens
Custom pens featuring silky smooth gel ink are sure to keep your logo or promotional message in the hands of your customers. Whether promoting a business, awareness event or being given as an employee gift, these gel pens are comfortable and effective.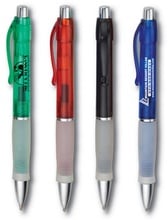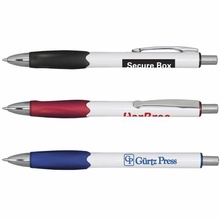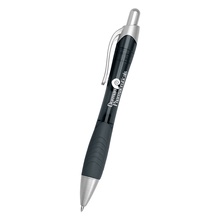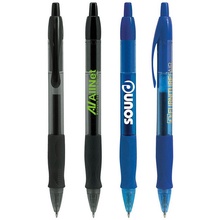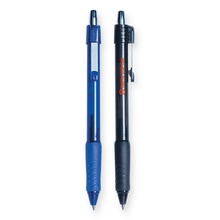 Custom Gel Ink Pens
Taking the ease of writing with a ball point pen one step further, gel ink pens combine the striking look of gel ink with the smoothest feel. Once you write with a gel ink pen, the first inclination is to look down to see what exactly you are experiencing. This amazement and uninitiated gaze makes the gel pen a great promotional product. Promotional gel pens inspire recipients to take note of the imprint on the pen, digesting where they got it and wondering how to get more.

Businesses can stand out from the competition at trade shows and other events when they use custom gel pens as a promotional tool. Attendees and prospective customers are always looking for a good pen to use for notetaking and when they return to the office. Gel ink pens create a difference in writing that will put the name or brand on the barrel in a good light.

Schools will find that custom gel pens are a best seller in school stores. Popular with students, gel pens can be printed with the school mascot or motivational slogans for test taking or other academic achievements. Kids love writing with gel pens, making it even easier to stay focused as they take notes in class.