Promotional Calculators
Customized calculators are great gifts for employees and staff, providing a convenient tool for work or home. There are custom calculators offered for desktops, briefcases and even pocketbooks. Choose from solar battery calculators of all sizes, never needing batteries, these calculators are eco friendly and last a long time. Calculators also make perfect promotional items, providing clients with a convenient desk accessory, that displays your logo daily.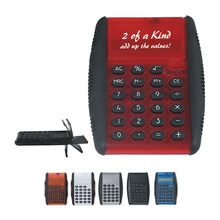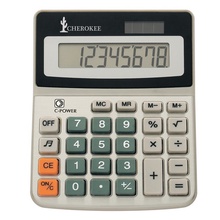 Custom Calculators
Promotional calculators are the original hand held smart devices. And people still rely on them to add, subtract, divide and do heavy math at work or school. Sometimes a phone and its little keys can be a little overwhelming, or underwhelming when trying to do calculations.

Imprinted calculators make wonderful gifts for office staff members or teachers. There are pocket versions, desktop models and even calculators attached to key chains or built into portfolios. And solar calculators allow nonstop use without batteries. Your logo or message will count for a lot when recipients reach to do an equation. Choose from a wide range of colors and sizes for your calculator promotional giveaway.