Dental Promotional Items
A visit to the dentist can be a stressful event for children and adults alike. Make the trip a more pleasant experience while promoting your dental practice and proper dental care with promotional products. These promotional brushes and dental hygiene products along with fun giveaways like coloring books for the kids help take the edge off your patients' next visit.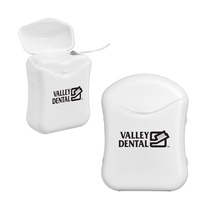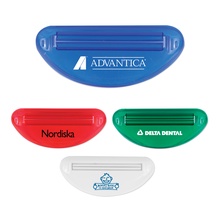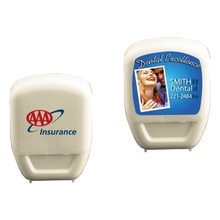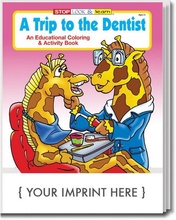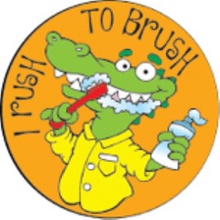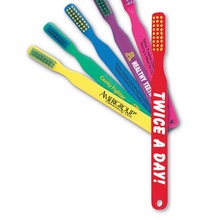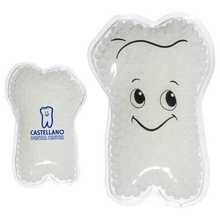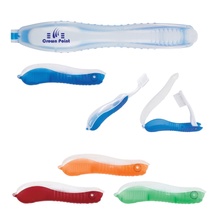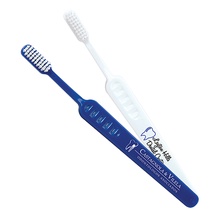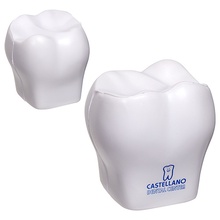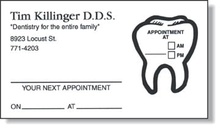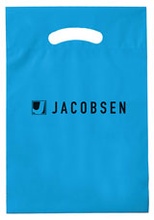 Dentist Promotional Reminders
A trip to the dentist can be an experience that is unpleasant for kids and adults alike. Dental health is critical however, making it necessary to reinforce scheduled visits and make the visit a bit more pleasant. Handing out custom printed dental promotional products such as tooth shaped magnets and kids educational coloring books can help patients to understand the importance of dental health.

Kids can be especially intimidated by visits to the dentist or orthodontist. The entire experience can result in anxiety and a reluctance to go to an appointment. Parents will appreciate the presence of a coloring book or other kid friendly item that can distract them from the procedure and educate them on how the dentist is their friend. Giving a child a reward such as a sticker or tooth shaped stress ball at the end of the visit can inspire them to return more confidently.

Dentists and orthodontists can leverage their promotional dental giveaways to advertise their offices. Reminder magnets and toothbrushes can be given out in plastic bags at the end of a visit. These giveaways can carry the contact information for the office as well as dental health tips for the patient.