Custom Auto Organizers
Promotional trunk organizers make it easier for customers and employees to hold light groceries, bring work home or keep children's items organized in their car or truck. Trunk organizers are perfect for travel or quick trips to the store.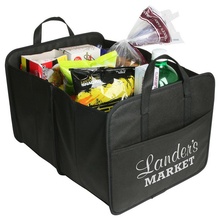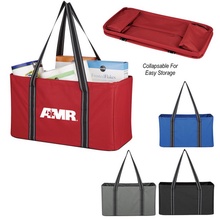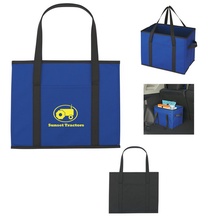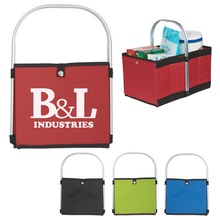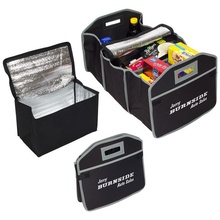 Promotional Auto Organizers & Custom Trunk Organizers
Promotional trunk organizers are ideal for the back seat or the trunk for holding groceries, toys, papers, take-home work or auto safety and travel items. They fit in smallcars, SUVs or trucks and accomplish the same goal for any driver...organization.

Custom printed trunk organizers put corporate logos and special messages in view for the recipients to see every time they open their trunks. Ideal for keeping items organized on short trips or weekend getaways. In addition, they can be used to promote safety messages for families such as buckling up. With all of the clutter removed from car seats and floors, the neat appearance leads eyes directly to your gift and custom message!

Trips in a car or truck don't have to be long before personal belongings end up all over the place. Auto organizers prevent cars becoming file cabinets or trash bins. Important papers, CDs, gadgets and maps can now be kept in one convenient place.