Personalized Shirts & T-shirts
Logo tees, sweat shirts and custom polo shirts come in many brands and styles. Choose from 100% cotton or Polyester/cotton blend t-shirts that are available in a vast selection of colors and sizes with minimums as low as 12 pieces. Screen print your logo or message on the front or back of each shirt so you can promote to people coming and going. Custom t-shirts, sweat shirts and polos made from 100% cotton or blends make great promotional gifts for students, volunteers, employees and customers.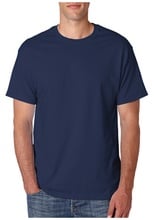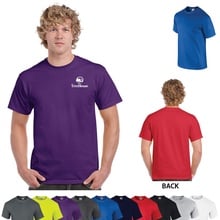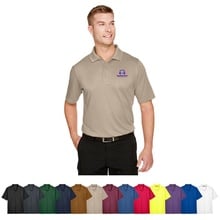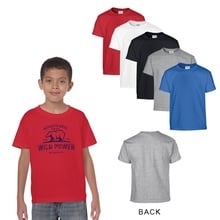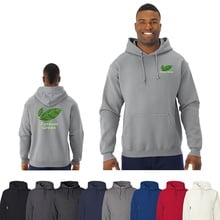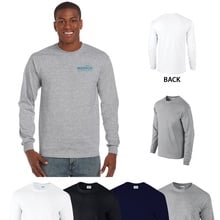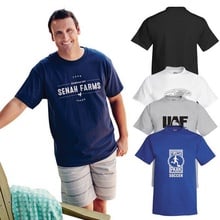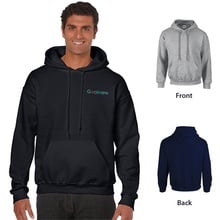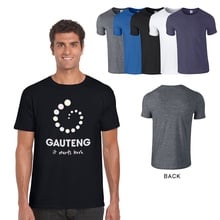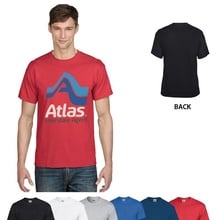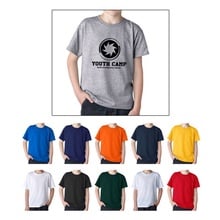 Promotional T-Shirts
Almost everybody wears a t-shirt! In the spring and summer months, few garments provide the comfort and coolness of a tee or short sleeve polo shirt. And the same can be said for working or playing indoors during any time of the year. The t-shirt, polo or sweat shirt most definitely stands the test of time in the garment world.

Our collection of custom printed t-shirts, polos and hooded sweat shirts are available in a wide choice of brands, sizes, materials, colors and styles. You can find classic cotton, blends and moisture absorbent wicking material t-shirts. Select from a choice of short and long sleeve, v-neck or crew-neck and even gender specific.

Print on the front, back or even the sleeves. Your message truly has the potential to be seen by hundreds of people in every direction. Customized t-shirts are really stylish, mobile and economic billboards! Few promotional products provide this much exposure for the price.

Custom t-shirts make great gifts for weddings, parties and family or class reunions. They also are perfect handouts for awareness events, fund raisers and corporate rallies. Volunteers at charity walks and marathons or sports events can be easily located or identified when they are wearing matching tees with logo, graphic or message. And don't forget schools, where the options are limitless.