Custom Badge Holders
Imprinted badge holders with safety clips or for around the neck are vital trade show and convention handouts. Customized name tags are ideal for sales reps, hospital staff and volunteers. Sponsor your event by distributing badge holders with your company name along with the event and date. Badge holders can also be used for employee access and security entry at your facility.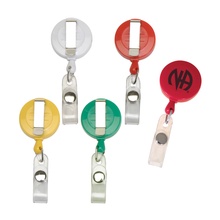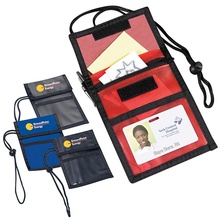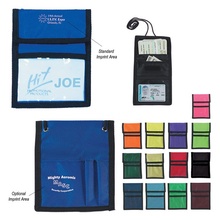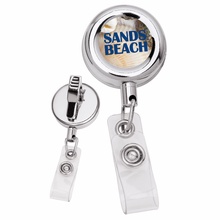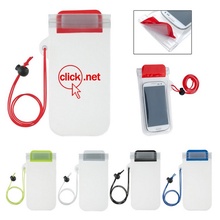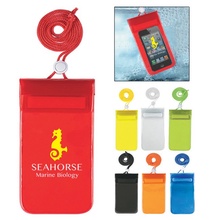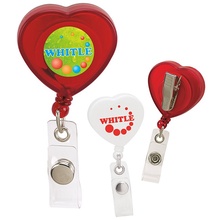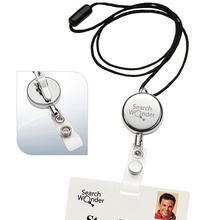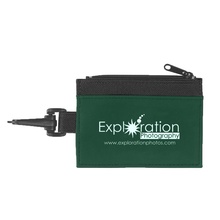 Promotional Badge Holders
Security in schools, hospitals, trade shows and office buildings is more important than ever, resulting in the need for easily accessible identification. Presenting an ID badge while entering and exiting a building is a requirement of many organizations. Custom badge holders are a way of putting a logo or message front and center. Each employee, staff member and visitor can be given a badge holder to make their access even easier throughout the day.

Custom retractable badge holders also make unique gifts for staff members. Appreciation events with themes that celebrate the contributions of staff, such as Housekeepers Week, Customer Service Week, Nurses Week and Teacher Appreciation Week, can feature their slogan on a retractable badge holder gift. This promotional item will become a part of the staff members daily routine, displaying their appreciation message each time they grab for their ID Card.

In addition to badge holders, custom neck wallets do their part to keep identification close at hand. Trade show attendees, corporate event participants and convention goers will find that their custom neck wallets provide much more than a handy way of holding an ID. Neck wallets keep items such as pens, business cards and notes handy while walking through a convention center or trade show floor. Easily presenting badges for swiping at booths, the vendors will find it convenient and easy to capture information.

Custom name tags feature your logo and artwork and additional personalization for employee or staff names. They are ideal for customer service representatives, health care professionals and volunteers.