Promotional Whistles
Personal safety can be fun, too! Custom printed whistles make great promotional items to hand out to kids and adults alike. A handy safety tool, the piercing screech of a whistle key tag can call attention to a child or adult threatened in the day or night.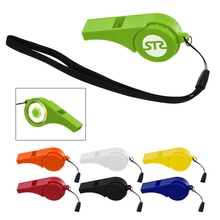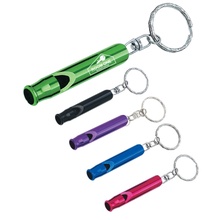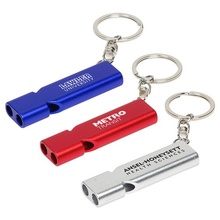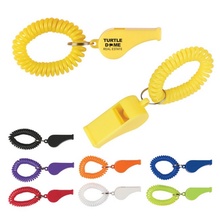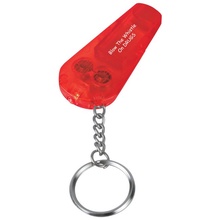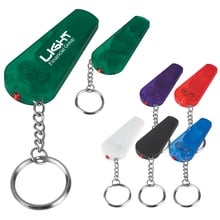 Custom Printed Safety Whistles
The danger of walking alone in a parking lot, garage or even down a deserted street can be counterbalanced to an extent with a personal safety whistle. Promotional whistles on a key chain or lanyard provide a quick and audible way to alert people to a dangerous situation. Whether approached by a stranger or attacked by a group, adults and children alike will find that the shrill sound of a high powered whistle will call attention to the situation, and in many cases diffuse the confrontation.

Classroom visits by police officers and safety staff to discuss stranger danger and bullying can be supported by instruction on how to get help when alone. Using a safety whistle to alert adults around to assist in a time of need can help protect a child when confronted with danger. Custom whistles can be handed out and can be personalized with the contact information for support.

Adults can also benefit from a promotional whistle. Although generally avoided, men and women may find themselves in situations where they must stay late at work or walk through an empty parking garage to their car. For adults it is critical to have a way of calling for help in tough situations. Theft, sexual assault and injury can result from a confrontation, to think that a simple promotional whistle can dramatically turn the tables makes this budget friendly promotional item into a powerful safety tool.