Promotional Novelty Hats
Hats become a fun staple at parties and themed events. Choose from our selection of plastic fire helmets, chef's hat or sailor's hat, complete with your logo printed for all to see.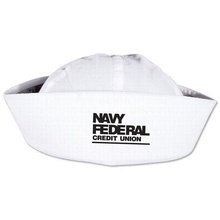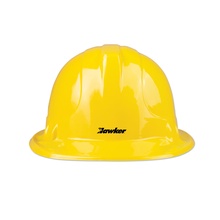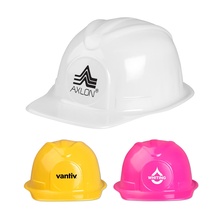 Personalized Novelty Hats
Novelty hats may be silly, but there is nothing quite like them to add a little fun to an event. From plastic fire helmets to custom sailor caps, these promotional hats have a variety of applications. Ranging from a gift to students who are visiting a firehouse to a party accessory, custom novelty hats will bring smiles to all who receive them.

Plastic fire helmets can create a connection between fire and emergency staff and students during events like Fire Prevention Week. Kids can be given the fire hats at the beginning of the education session, focusing them on the importance of fire safety and prevention. Fire helmets will bring the lesson home as students continue to emulate their heroes during playtime.

Loosening up during after a conference or trade show will be easy when attendees are given a souvenir sailor hat or fire helmet. Beating the formality of a suit and tie, these novelty giveaways will spice up a cocktail party or meet and greet event. Custom printed novelty hats can even be given out before the trade show or conference, creating a fun invitation to the after hours event.