Custom Hair Combs
Hair brushes and combs present the perfect promotional product for hotels, resorts, airlines, and travel agencies. Custom imprinted hair care products such as hair brushes and combs can be included in welcome packages or in flight grooming sets. Custom printed hair brushes also serve as useful giveaways for schools during personal hygiene lessons.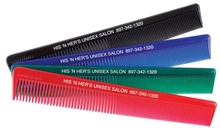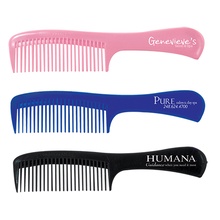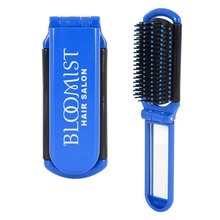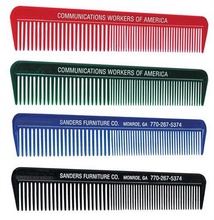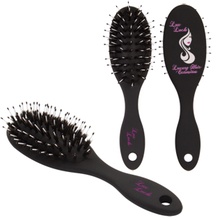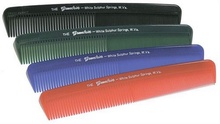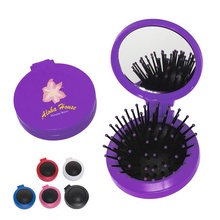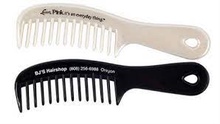 Imprinted Promotional Combs
Sometimes the best promotional product is the item that nobody seems to have. This is the case of custom hair combs, which we often find ourselves looking for while on a trip for work or for recreation. A necessary part of a travel kit, a comb or brush will come in handy while on a plane, in a hotel or on a long drive. No mater what the event or destination, a quick grooming with a handy comb will make a big difference.

Businesses and organizations can take advantage of the opportunity to put their logo or name on the convenience of a comb or brush. Custom printing the contact information for a hair salon or barbershop is the most logical way to use these promotional tools, but there are other businesses that can benefit from these hair care items. The industries that cater to travelers can offer custom combs as a courtesy to their customers, providing a convenience to business travelers, vacationers and day trippers. Hotels, motels, airlines and travel agencies can all use these promotional items to build their brand and loyalty with customers.