Promotional Tape Measures
Tape measures are useful giveaways for construction companies, architects and real estate agents to advertise their services while providing a useful tool to recipients. Custom printed tape measures provide a convenient way for small businesses to get their name into a home or office. Recipients can use the tape measures while being exposed to contact information or a message of appreciation. Great as an employee gift or incentive.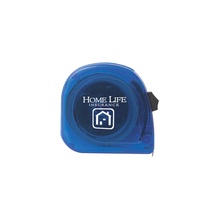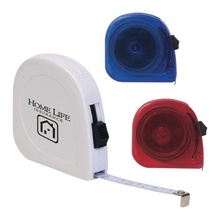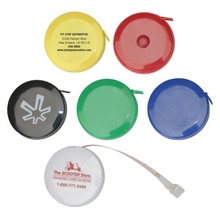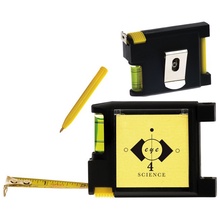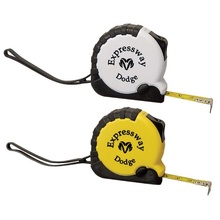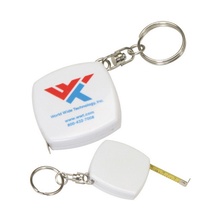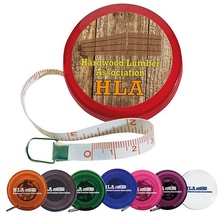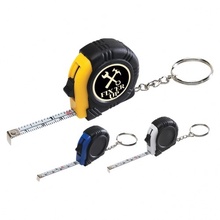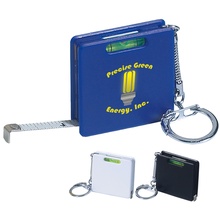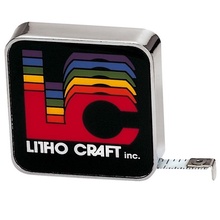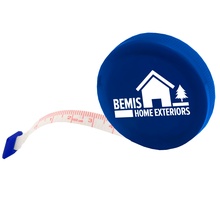 Promotional Tape Measures
The usefulness of a promotional tape measure makes it a perfect giveaway item. A handy tool even in today's technological world, the custom tape measure can be used by contractors, real estate agents and "do it yourself" homeowners. Available in a number of variations, tape measures can be custom imprinted with a marketing message, awareness reminder or contact information. From commercial style measuring tapes to mini tape measure key chains, these custom tools will deliver their message over and over as they are used.

Companies can use tape measures as a gift or giveaway for their staff. Imprinted with a message of appreciation or a safety slogan, the custom tape measure can be handed out as a gift for reaching sales goals or as a reminder at a safety meeting. Used as a marketing tool, budget friendly mini tape measure key chains can be given out to customers and prospects with the knowledge that they will get plenty of use out of them. House hunters and homeowners looking to remodel will find these tape measure giveaways valuable as they do extensive research for their purchases.

Awareness event organizers are always looking for a unique giveaway. Supporters and participants in events such as Breast Cancer Awareness Month walks and runs will be impressed with the gift of a tape measure. Not your usual giveaway, a pink tape measure will tie into the theme of the awareness event and provide a convenient tool to bring home. Available in a rainbow of colors, there is a tape measure to fit any awareness initiative or promotion.