Promotional Flashlight Key Chains
Convenient flashlight keytags can help out when finding a keyhole or other dark spots. A promotional key ring light makes a great promotional giveaway and handy safety light for adults and children. Bright LED key tag lights last a long time, keeping your logo or printed message in use.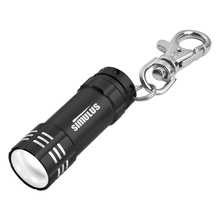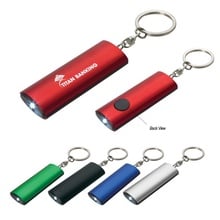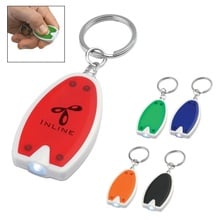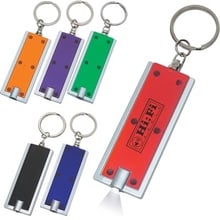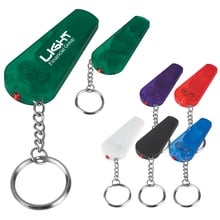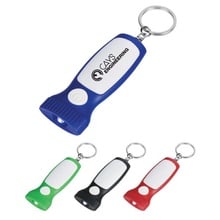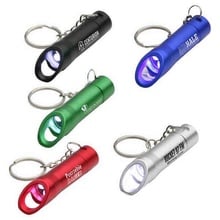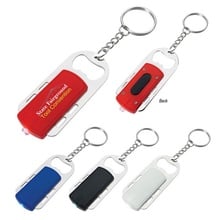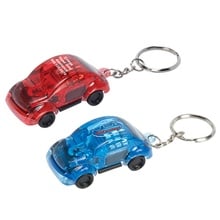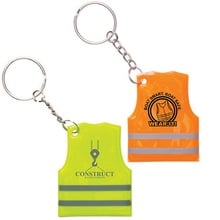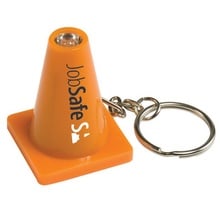 Custom Key Tag Lights
You don't know you need it till you need it. This "Yogi-esque" statement can apply to many things, but particularly the flashlight keychain. Dark parking lots, difficult to reach spaces and emergency situations all call for a bright, handy flashlight and LED keychain flashlights more than fit the bill. Perfect for illuminating keyholes, tires that need to be changed and other hard to see objects, recipients of this promotional product will appreciate the usefulness and practicality of the item.

Modern LED technology allows keychain flashlights to be smaller and much brighter than earlier versions. Regardless of their small size, these LED keychain lights throw off a brilliant glow and last longer than would be expected from a promotional product. As a corporate giveaway, these flashlight keychains will attract attendees to a trade show booth and impress recipients during recognition events.

The safety aspect of an LED flashlight key chain makes them into great giveaways for awareness events and safety education classes. Handed out in conjunction with educational materials on how to handle emergency situations, a promotional keychain flashlight can help out anyone in a jam.