Nurse Appreciation Gifts
National Nurses Week - May 6-12, 2024
Celebrate National Nurses Week and Nurses Day with useful and fun appreciation gifts from Promos On-Time. You will find hundreds of gifts ideas decorated with unique and meaningful slogans and designs to honor your dedicated nursing staff.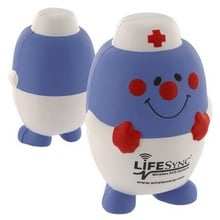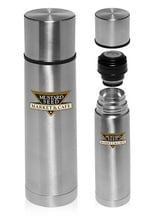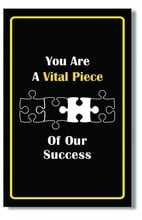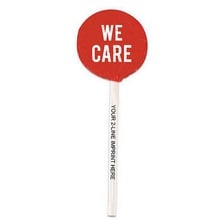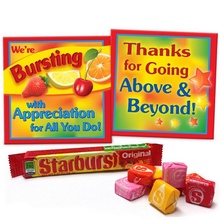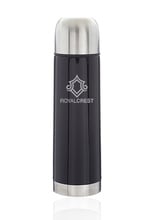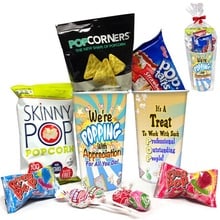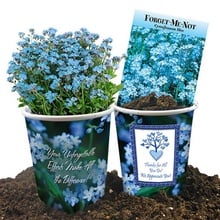 Nurses Appreciation Gifts
National Nurses Week is celebrated on May 6-12 of each year. Originally observed to celebrate the birth of Florence Nightingale (considered to be an early founder of modern nursing), the event was eventually designated a nationally observed event in February of 1974 by President Richard Nixon. Since then Nurses in hospitals, nursing homes and senior care centers, as wells as recent Nurses School graduates throughout the country receive well-deserved praise each spring for their dedication to their profession and the patients they serve.

Promos On-Time is proud to offer the widest selection of nurse appreciation gift anywhere. Decorated with our exclusive themes and logos, you are sure to find just the right items to motivate your nursing team members while bringing smiles and professional pride. We also offer thousands of promotional items that can be personalized with your own sentiment, artwork or logo. All are available at low quantities with rush production.


Copyright 2006 - 2023 Promos On-Time
{"0":[{"id":13,"u":"\/d\/13\/custom-apparel-t-shirts.htm","n":"Apparel"},{"id":22,"u":"\/d\/22\/promotional-bags.htm","n":"Bags","i":"dept\/tote-bags_1582161845-0.jpg"},{"id":29,"u":"\/d\/29\/custom-calendars.htm","n":"Calendars"},{"id":43,"u":"\/d\/43\/promotional-candy-custom-food-items.htm","n":"Candy & Food"},{"id":41,"u":"\/d\/41\/promotional-drinkware.htm","n":"Drinkware"},{"id":138,"u":"\/d\/138\/household-kitchen.htm","n":"Home & Kitchen"},{"id":49,"u":"\/d\/49\/custom-keychains-carabiners.htm","n":"Keychains"},{"id":40,"u":"\/d\/40\/promotional-desk-office-items-photo-frames.htm","n":"Office & Awards"},{"id":61,"u":"\/d\/61\/promotional-pens-custom-pencils.htm","n":"Pens"},{"id":82,"u":"\/d\/82\/sports-promotional-products.htm","n":"Sports & Golf"},{"id":35,"u":"\/d\/35\/promotional-technology-products.htm","n":"Technology"},{"id":46,"u":"\/d\/46\/promotional-games-toys-crayons-chalk.htm","n":"Toys & Games"},{"id":42,"u":"\/d\/42\/promotional-flashlights-tools.htm","n":"Tools & Auto"},{"id":580,"u":"\/d\/580\/trade-show-display.htm","n":"Trade Show & Display"},{"id":83,"u":"\/d\/83\/travel-leisure-promotional-products.htm","n":"Travel & Outdoors"},{"id":48,"u":"\/d\/48\/custom-wellnessl-products.htm","n":"Wellness"}],"13":[{"id":18,"u":"\/d\/18\/custom-logo-t-shirts.htm","n":"Personalized Shirts & T-shirts","i":"dept\/t-shirts_1582163880-0.jpg"},{"id":227,"u":"\/d\/227\/embroidered-baseball-caps-custom.htm","n":"Caps & Hats","i":"dept\/hat.jfif_1582163480-0.jpg"},{"id":418,"u":"\/d\/418\/custom-sun-visors-promotional.htm","n":"Sun Visors","i":"dept\/sun-visors_1582163514-0.jpg"},{"id":15,"u":"\/d\/15\/custom-outerwear-windshirts-fleece-pullovers.htm","n":"Outerwear","i":"dept\/outerwear_1582163545-0.jpg"},{"id":228,"u":"\/d\/228\/custom-knit-caps.htm","n":"Knit Caps","i":"dept\/knit-caps.jfif_1582076082-0.jpg"},{"id":605,"u":"\/d\/605\/custom-promotional-scarves.htm","n":"Scarves","i":"dept\/scarves_1582164243-0.jpg"},{"id":400,"u":"\/d\/400\/custom-flip-flops-footwear.htm","n":"Custom Footwear","i":"dept\/footwear.jfif_1582076193-0.jpg"}],"22":[{"id":28,"u":"\/d\/28\/custom-tote-bags.htm","n":"Tote Bags","i":"dept\/tote-bags_1585593397-0.jpg"},{"id":86,"u":"\/d\/86\/promotional-backpacks.htm","n":"Backpacks","i":"dept\/backpacks_1585593381-0.jpg"},{"id":26,"u":"\/d\/26\/promotional-lunch-cooler-bags.htm","n":"Coolers & Lunch Bags","i":"dept\/coolers_1585593411-0.jpg"},{"id":23,"u":"\/d\/23\/promotional-messenger-bags.htm","n":"Briefcases & Messenger Bags","i":"dept\/messenger-bags_1585593431-0.jpg"},{"id":382,"u":"\/d\/382\/custom-drawstring-backpacks.htm","n":"Drawstring Bags","i":"dept\/drawstring-backpacks_1585593453-0.jpg"},{"id":25,"u":"\/d\/25\/promotional-duffel-gym-sports-bags.htm","n":"Duffel & Gym Sports Bags","i":"dept\/duffel-bags_1585593468-0.jpg"},{"id":267,"u":"\/d\/267\/custom-coin-purses.htm","n":"Coin Purses & Wallets","i":"dept\/coin-purses_1585593483-0.jpg"},{"id":401,"u":"\/d\/401\/custom-fanny-packs.htm","n":"Fanny & Waist Packs","i":"dept\/fanny-packs_1585593499-0.jpg"},{"id":392,"u":"\/d\/392\/imprinted-plastic-paper-shopping-bags.htm","n":"Plastic & Paper Shopping Bags","i":"dept\/plastic-bags_1585593516-0.jpg"},{"id":402,"u":"\/d\/402\/promotional-cosmetic-bags.htm","n":"Cosmetic & Toiletry Bags","i":"dept\/cosmetic-bags_1585593531-0.jpg"},{"id":591,"u":"\/d\/591\/custom-document-holders.htm","n":"Document Holders","i":"dept\/document-holders_1585593550-0.jpg"},{"id":388,"u":"\/d\/388\/personalized-wine-bottle-carriers.htm","n":"Wine Bottle Carriers","i":"dept\/wine-coolers_1585593568-0.jpg"}],"29":[{"id":613,"u":"\/d\/613\/stick-up-magnetic-calendars.htm","n":"Stick-Up & Magnetic Calendars","i":"dept\/peel-stick-calendar_1596637904-0.jpg"},{"id":32,"u":"\/d\/32\/custom-wall-appointment-calendars.htm","n":"Wall & Appointment Calendars","i":"dept\/wall-calendars.jfif_1585593642-0.jpg"},{"id":433,"u":"\/d\/433\/academic-calendars-pocket-planners.htm","n":"Academic Planner Calendars","i":"dept\/academic-calendars.jfif_1585593655-0.jpg"},{"id":30,"u":"\/d\/30\/promotional-desk-calendars.htm","n":"Desk Calendars","i":"dept\/desk-calendars.jfif_1585593670-0.jpg"},{"id":31,"u":"\/d\/31\/imprinted-planners-diaries.htm","n":"Planners & Diaries","i":"dept\/planners.jfif_1585593692-0.jpg"}],"35":[{"id":495,"u":"\/d\/495\/cell-phone-smart-phone-accessories.htm","n":"Smart Phone Accessories","i":"dept\/smart-phone-accessories_1582239358-0.jpg"},{"id":551,"u":"\/d\/551\/power-banks-chargers.htm","n":"Power Banks & Chargers","i":"dept\/power-banks_1582239372-0.jpg"},{"id":552,"u":"\/d\/552\/ear-buds-head-phones.htm","n":"Ear Buds & Head Phones","i":"dept\/ear-buds_1582239390-0.jpg"},{"id":38,"u":"\/d\/38\/radios-mp3s-ear-buds-speakers.htm","n":"Audio & Speakers","i":"dept\/speakers_1582239406-0.jpg"},{"id":584,"u":"\/d\/584\/usb-hubs.htm","n":"USB Hubs","i":"dept\/usb-hubs_1582239615-0.jpg"},{"id":595,"u":"\/d\/595\/rfid-data-blocking.htm","n":"RFID Data Blocking","i":"dept\/rfid_1582239671-0.jpg"},{"id":37,"u":"\/d\/37\/promotional-mouse-pads-custom.htm","n":"Mouse Pads","i":"dept\/mouse-pads_1582239684-0.jpg"},{"id":147,"u":"\/d\/147\/calculators.htm","n":"Calculators","i":"dept\/calculators_1582239701-0.jpg"},{"id":36,"u":"\/d\/36\/computer-accessories-promotional.htm","n":"Computer & iPad Tablet","i":"dept\/computer-fans_1582239767-0.jpg"},{"id":148,"u":"\/d\/148\/promotional-clocks.htm","n":"Clocks","i":"dept\/clocks_1582239780-0.jpg"},{"id":39,"u":"\/d\/39\/usb-storage-flash-drive-devices-custom.htm","n":"USB Storage Flash Drives","i":"dept\/usb-storage_1582239822-0.jpg"}],"40":[{"id":94,"u":"\/d\/94\/employee-appreciation-gifts.htm","n":"Employee Appreciation","i":"dept\/vital-piece-kit-3_1582228837-0.jpg"},{"id":63,"u":"\/d\/63\/promotional-sticky-pads-custom-post-its.htm","n":"Sticky Note Pads","i":"dept\/sticky-notes_1582229496-0.jpg"},{"id":62,"u":"\/d\/62\/promotional-cube-pads.htm","n":"Cube Pads","i":"dept\/cube-pads_1582229481-0.jpg"},{"id":88,"u":"\/d\/88\/promotional-note-jotters-memo-pads.htm","n":"Note Jotters & Memos","i":"dept\/note-jotters_1582229465-0.jpg"},{"id":145,"u":"\/d\/145\/custom-lapel-pins.htm","n":"Lapel Pins","i":"dept\/lapel-pins_1582229452-0.jpg"},{"id":357,"u":"\/d\/357\/promotional-portfolios-padfolios.htm","n":"Portfolios & Journals","i":"dept\/portfolios_1582229437-0.jpg"},{"id":190,"u":"\/d\/190\/custom-plaques-paperweights-crystal.htm","n":"Plaques & Paperweights","i":"dept\/plaques_1582229423-0.jpg"},{"id":347,"u":"\/d\/347\/promotional-clipboards.htm","n":"Clipboards","i":"dept\/clip-boards_1582229412-0.jpg"},{"id":122,"u":"\/d\/122\/promotional-photo-frames.htm","n":"Photo Frames","i":"dept\/photo-frames_1582229393-0.jpg"},{"id":564,"u":"\/d\/564\/erasers.htm","n":"Erasers","i":"dept\/erasers_1582229379-0.jpg"},{"id":378,"u":"\/d\/378\/promotional-wrist-bands-bracelets.htm","n":"Silicone Bracelets & Bands","i":"dept\/bracelets_1582229365-0.jpg"},{"id":363,"u":"\/d\/363\/promotional-rulers.htm","n":"Rulers","i":"dept\/rulers_1582229343-0.jpg"},{"id":140,"u":"\/d\/140\/promotional-staplers-dispensers-desk-items.htm","n":"Desk Accessories","i":"dept\/desk-stand-3_1582229303-0.jpg"}],"41":[{"id":67,"u":"\/d\/67\/promotional-coffee-mugs.htm","n":"Ceramic Mugs","i":"dept\/mugs-web_1585593924-0.jpg"},{"id":85,"u":"\/d\/85\/promotional-thermo-containers-tumblers.htm","n":"Tumblers","i":"dept\/tumblers_1585593944-0.jpg"},{"id":71,"u":"\/d\/71\/custom-koozie-can-promotional-bottle-coolers.htm","n":"Koozies & Can Coolers","i":"dept\/koozies_1585593962-0.jpg"},{"id":69,"u":"\/d\/69\/promotional-plastic-water-sports-bottles.htm","n":"Sports Water Bottles","i":"dept\/sports-bottles_1585593975-0.jpg"},{"id":566,"u":"\/d\/566\/infuser-bottles.htm","n":"Infuser Bottles","i":"dept\/infuser-bottles_1585593994-0.jpg"},{"id":585,"u":"\/d\/585\/vacuum-bottles-thermoses.htm","n":"Vacuum Bottles & Thermoses","i":"dept\/vacuum-bottles_1585594021-0.jpg"},{"id":68,"u":"\/d\/68\/custom-travel-mugs.htm","n":"Travel Mugs","i":"dept\/travel-mugs_1585594035-0.jpg"},{"id":384,"u":"\/d\/384\/promotional-stainless-steel-aluminum-bottles.htm","n":"Steel & Aluminum Bottles","i":"dept\/stainless-steel-bottles_1585594050-0.jpg"},{"id":124,"u":"\/d\/124\/promotional-plastic-drinkware-plates-stadium-cups.htm","n":"Plastic Stadium Cups","i":"dept\/stadium-cups_1585594066-0.jpg"},{"id":341,"u":"\/d\/341\/promotional-drink-coasters.htm","n":"Coasters","i":"dept\/coasters_1585594080-0.jpg"},{"id":241,"u":"\/d\/241\/promotional-glass-drinkware.htm","n":"Glass Drinkware","i":"dept\/glass-mug_1585594096-0.jpg"}],"42":[{"id":44,"u":"\/d\/44\/promotional-flashlights.htm","n":"Flashlights","i":"dept\/flashlights_1582247872-0.jpg"},{"id":125,"u":"\/d\/125\/promotional-ice-scrapers.htm","n":"Ice Scrapers","i":"dept\/ice-scrapers_1582247886-0.jpg"},{"id":396,"u":"\/d\/396\/promotional-organizers.htm","n":"Trunk & Auto Organizers","i":"dept\/trunk-organizers_1582247920-0.jpg"},{"id":420,"u":"\/d\/420\/custom-auto-highway-safety-kits-promotional.htm","n":"Highway Safety Kits","i":"dept\/highway-safety-kit_1582247935-0.jpg"},{"id":141,"u":"\/d\/141\/promotional-licence-plate-frames-accessories.htm","n":"Auto Accessories","i":"dept\/auto-accessories_1582247966-0.jpg"},{"id":344,"u":"\/d\/344\/promotional-tape-measures.htm","n":"Tape Measures","i":"dept\/tape-measures_1582247980-0.jpg"},{"id":45,"u":"\/d\/45\/promotional-tools-custom-tool-sets.htm","n":"Tools & Tool Sets","i":"dept\/tools_1582248010-0.jpg"},{"id":329,"u":"\/d\/329\/custom-sewing-kits.htm","n":"Sewing Kits","i":"dept\/sewing-kits_1582248044-0.jpg"},{"id":476,"u":"\/d\/476\/magnifying-glasses.htm","n":"Magnifying Glasses","i":"dept\/magnifying-glass_1585864034-0.jpg"}],"43":[{"id":177,"u":"\/d\/177\/custom-chocolates-candy-bars-coins-shapes.htm","n":"Chocolates & Coins","i":"dept\/custom-chocolates.jfif_1585593714-0.jpg"},{"id":352,"u":"\/d\/352\/candies-mints.htm","n":"Candies & Mints","i":"dept\/mints.jfif_1585593737-0.jpg"},{"id":178,"u":"\/d\/178\/custom-lollipops.htm","n":"Lollipops","i":"dept\/lollipops-web.jfif_1585593767-0.jpg"},{"id":179,"u":"\/d\/179\/tins-packaged-candy-mints.htm","n":"Candy Tins & Packs","i":"dept\/candy-tins_1585593784-0.jpg"},{"id":473,"u":"\/d\/473\/custom-popcorn.htm","n":"Popcorn Gifts","i":"dept\/popcorn.jfif_1585593798-0.jpg"},{"id":560,"u":"\/d\/560\/chewing-gum.htm","n":"Chewing Gum","i":"dept\/chewing-gum.jfif_1585593813-0.jpg"},{"id":198,"u":"\/d\/198\/promotional-cookies.htm","n":"Cookies","i":"dept\/cookies.jfif_1585593827-0.jpg"},{"id":311,"u":"\/d\/311\/chocolates-candies-truffles-gift-sets.htm","n":"Gift Sets","i":"dept\/gift-sets_1585593840-0.jpg"},{"id":354,"u":"\/d\/354\/promotional-snacks-food-coffee-beverages.htm","n":"Snacks & Beverages","i":"dept\/chips.jfif_1585593889-0.jpg"}],"46":[{"id":360,"u":"\/d\/360\/coloring-activity-books.htm","n":"Coloring & Activity Books","i":"dept\/coloring-books_1582244709-0.jpg"},{"id":487,"u":"\/d\/487\/custom-playing-cards.htm","n":"Playing Cards & Poker Sets","i":"dept\/playing-cards_1582247217-0.jpg"},{"id":361,"u":"\/d\/361\/kids-educational-stickers.htm","n":"Stickers","i":"dept\/stickers_1582247231-0.jpg"},{"id":483,"u":"\/d\/483\/custom-puzzles-games-toys.htm","n":"Classic Toys","i":"dept\/classic-toys_1582247246-0.jpg"},{"id":488,"u":"\/d\/488\/custom-fun-hats.htm","n":"Fun Hats","i":"dept\/fun-hats_1582247281-0.jpg"},{"id":565,"u":"\/d\/565\/bubbles.htm","n":"Bubbles","i":"dept\/bubbles_1582247296-0.jpg"},{"id":484,"u":"\/d\/484\/promotional-crayons-chalk.htm","n":"Crayons & Chalk","i":"dept\/crayons-chalk_1582247336-0.jpg"},{"id":478,"u":"\/d\/478\/plush-stuffed-animals.htm","n":"Stuffed Plush Animals","i":"dept\/stuffed-animals-2_1582247350-0.jpg"},{"id":480,"u":"\/d\/480\/promotional-musical-instruments.htm","n":"Noise Makers & Instruments","i":"dept\/instruments_1582247363-0.jpg"}],"48":[{"id":611,"u":"\/d\/611\/coronavirus-awareness-prevention.htm","n":"Health Care Products","i":"dept\/social-distance-poster_1594999333-0.jpg"},{"id":612,"u":"\/d\/612\/face-masks.htm","n":"Face Masks","i":"dept\/please-stay-6-feet-away-m_1591115923-0.jpg"},{"id":252,"u":"\/d\/252\/custom-hand-sanitizers.htm","n":"Hand Sanitizer","i":"dept\/hand-sanitizers_1585271382-0.jpg"},{"id":194,"u":"\/d\/194\/customized-sun-screen.htm","n":"Sun Screen","i":"dept\/sunscreens.jfif_1585271290-0.jpg"},{"id":322,"u":"\/d\/322\/custom-pill-boxes.htm","n":"Pill Boxes","i":"dept\/pill-boxes.jfif_1585271333-0.jpg"},{"id":328,"u":"\/d\/328\/dental-care-promotional-products.htm","n":"Dental Care Products","i":"dept\/dental_1585271353-0.jpg"},{"id":326,"u":"\/d\/326\/promotional-emery-boards-nail-files.htm","n":"Emery Boards & Nail Files","i":"dept\/emery-boards_1585271399-0.jpg"},{"id":183,"u":"\/d\/183\/promotional-lip-balm.htm","n":"Lip Balm","i":"dept\/lip-balm_1585271414-0.jpg"},{"id":324,"u":"\/d\/324\/promotional-hair-combs-brushes.htm","n":"Hair Combs & Brushes","i":"dept\/combs_1585271433-0.jpg"},{"id":142,"u":"\/d\/142\/imprinted-first-aid-kits-promotional-bandage.htm","n":"First Aid Kits & Dispensers","i":"dept\/first-aid_1585271448-0.jpg"},{"id":144,"u":"\/d\/144\/promotional-manicure-travel-kits.htm","n":"Manicure Kits","i":"dept\/manicure-kits_1585271482-0.jpg"},{"id":395,"u":"\/d\/395\/new-moms-babies-promotional-products.htm","n":"New Mom & Baby","i":"dept\/new-mom_1585271527-0.jpg"},{"id":323,"u":"\/d\/323\/custom-mirrors.htm","n":"Mirrors","i":"dept\/mirrors_1585271554-0.jpg"},{"id":143,"u":"\/d\/143\/personal-safety-promotional-merchandise.htm","n":"Personal Safety","i":"dept\/personal-safety_1585271570-0.jpg"},{"id":325,"u":"\/d\/325\/promotional-spa-beauty-items.htm","n":"Spa & Beauty","i":"dept\/spa_1585271587-0.jpg"},{"id":327,"u":"\/d\/327\/ice-packs.htm","n":"Ice Packs & Heat Pads","i":"dept\/ice-packs_1585271603-0.jpg"},{"id":84,"u":"\/d\/84\/custom-stress-balls.htm","n":"Stress Balls","i":"dept\/stress-balls.jfif_1585271657-0.jpg"},{"id":373,"u":"\/d\/373\/promotional-whistles.htm","n":"Whistles","i":"dept\/whistles_1585271673-0.jpg"}],"49":[{"id":50,"u":"\/d\/50\/promotional-carabiners.htm","n":"Carabiners","i":"dept\/carabiners_1582228701-0.jpg"},{"id":51,"u":"\/d\/51\/personalized-plastic-keytags.htm","n":"Plastic Keytags","i":"dept\/key-tags_1582228729-0.jpg"},{"id":387,"u":"\/d\/387\/promotional-flashlight-key-chains.htm","n":"Flashlight Key Chains","i":"dept\/key-ring-light_1582228748-0.jpg"},{"id":386,"u":"\/d\/386\/custom-metal-keychains.htm","n":"Metal Keychains","i":"dept\/metal-keytag_1582228763-0.jpg"}],"61":[{"id":57,"u":"\/d\/57\/custom-economy-pens.htm","n":"Economy Plastic Pens","i":"dept\/economy-pens_1582229619-0.jpg"},{"id":497,"u":"\/d\/497\/stylus-pens.htm","n":"Stylus Pens","i":"dept\/stylus-pens_1582229904-0.jpg"},{"id":59,"u":"\/d\/59\/laser-engraved-promotional-pens.htm","n":"Laser Engraved Metal Pens","i":"dept\/laser-engraved-pens_1582229961-0.jpg"},{"id":70,"u":"\/d\/70\/promotional-markers-hiliters-custom-highlighters.htm","n":"Markers & Highlighters","i":"dept\/markers_1582237744-0.jpg"},{"id":377,"u":"\/d\/377\/custom-promotional-gel-pens.htm","n":"Gel Pens","i":"dept\/gel-pens_1582573521-0.jpg"},{"id":60,"u":"\/d\/60\/personalized-pencils.htm","n":"Pencils","i":"dept\/pencils_1582238276-0.jpg"},{"id":102,"u":"\/d\/102\/novelty-pens.htm","n":"Novelty Pens","i":"dept\/novelty-pens_1582238321-0.jpg"},{"id":575,"u":"\/d\/575\/light-up-pens.htm","n":"Light Up Pens","i":"dept\/light-up-pens_1582238341-0.jpg"}],"82":[{"id":243,"u":"\/d\/243\/promotional-exercise-sporting-goods.htm","n":"Exercise & Sporting Goods","i":"dept\/sporting-goods_1582238915-0.jpg"},{"id":472,"u":"\/d\/472\/fishing-lures-supplies.htm","n":"Fishing Accessories","i":"dept\/fishing_1582238896-0.jpg"},{"id":244,"u":"\/d\/244\/promotional-flying-discs.htm","n":"Frisbees Flying Discs","i":"dept\/frisbees_1582238875-0.jpg"},{"id":151,"u":"\/d\/151\/custom-logo-golf-balls.htm","n":"Golf Balls","i":"dept\/golf-balls_1582238855-0.jpg"},{"id":185,"u":"\/d\/185\/custom-golf-tees-accessories.htm","n":"Golf Tees & Accessories","i":"dept\/golf-tees_1582238804-0.jpg"},{"id":245,"u":"\/d\/245\/customized-pedometers.htm","n":"Pedometers","i":"dept\/pedometers_1582238768-0.jpg"}],"83":[{"id":248,"u":"\/d\/248\/promotional-logo-beach-balls.htm","n":"Beach Balls","i":"dept\/beach-balls_1582248887-0.jpg"},{"id":208,"u":"\/d\/208\/imprinted-luggage-tags.htm","n":"Luggage Tags","i":"dept\/luggage-tags_1582248997-0.jpg"},{"id":419,"u":"\/d\/419\/custom-beach-towels-promotional-mats.htm","n":"Towels","i":"dept\/towels_1582249009-0.jpg"},{"id":210,"u":"\/d\/210\/promotional-blankets.htm","n":"Blankets","i":"dept\/blankets_1582249022-0.jpg"},{"id":209,"u":"\/d\/209\/promotional-custom-sunglasses.htm","n":"Sunglasses","i":"dept\/sunglasses_1582249038-0.jpg"},{"id":66,"u":"\/d\/66\/promotional-umbrellas.htm","n":"Umbrellas","i":"dept\/umbrellas_1582249056-0.jpg"},{"id":207,"u":"\/d\/207\/promotional-chairs-seats-cushions.htm","n":"Chairs & Seats","i":"dept\/chairs_1582249072-0.jpg"},{"id":205,"u":"\/d\/205\/fans-misters.htm","n":"Fans & Misters","i":"dept\/fans_1582249087-0.jpg"},{"id":342,"u":"\/d\/342\/promotional-seed-packets.htm","n":"Seeds & Planting Kits","i":"dept\/seeds_1582249099-0.jpg"},{"id":206,"u":"\/d\/206\/promotional-products-barbecues-outing-trips.htm","n":"Barbecue Accessories","i":"dept\/bbq_1582249231-0.jpg"}],"138":[{"id":381,"u":"\/d\/381\/personalized-aprons.htm","n":"Aprons","i":"dept\/apron_1585593610-0.jpg"},{"id":337,"u":"\/d\/337\/promotional-bottle-openers-wine-utensils.htm","n":"Bottle Openers & Utensils","i":"dept\/bottle-openers.jfif_1585593624-0.jpg"},{"id":335,"u":"\/d\/335\/customized-candles.htm","n":"Candles","i":"dept\/candles.jfif_1582080306-0.jpg"},{"id":104,"u":"\/d\/104\/promotional-magnets.htm","n":"Magnets","i":"dept\/magnets_1582170953-0.jpg"},{"id":231,"u":"\/d\/231\/promotional-magnetic-clips-note-clips.htm","n":"Magnetic Clips & Note Clips","i":"dept\/magnetic-clips.jfif_1582170969-0.jpg"},{"id":606,"u":"\/d\/606\/custom-oven-mitts-pot-holders.htm","n":"Oven Mitts & Pot Holders","i":"dept\/oven-mitts.jfif_1582170982-0.jpg"},{"id":339,"u":"\/d\/339\/cuttingboards.htm","n":"Cutting Boards","i":"dept\/cutting-boards_1582171039-0.jpg"},{"id":272,"u":"\/d\/272\/personalized-holiday-ornaments.htm","n":"Holiday Ornaments","i":"dept\/ornaments_1582117442-0.jpg"},{"id":333,"u":"\/d\/333\/promotional-dry-erase-message-boards.htm","n":"Dry Erase Message Boards","i":"dept\/whiteboards_1582171106-0.jpg"},{"id":331,"u":"\/d\/331\/promotional-jar-openers-sponges.htm","n":"Jar Openers","i":"dept\/jar-openers_1582171513-0.jpg"},{"id":340,"u":"\/d\/340\/promotional-kitchen-utensils-organizers.htm","n":"Kitchen Utensils & Organizers","i":"dept\/scoop_1582171223-0.jpg"},{"id":403,"u":"\/d\/403\/promotional-lint-removers.htm","n":"Lint Removers","i":"dept\/lint-removers_1582171278-0.jpg"},{"id":543,"u":"\/d\/543\/lunch-meal-containers.htm","n":"Food & Meal Containers","i":"dept\/meal-container_1582171293-0.jpg"},{"id":367,"u":"\/d\/367\/promotional-matches-lighters.htm","n":"Matches & Lighters","i":"dept\/lighter_1582171346-0.jpg"},{"id":583,"u":"\/d\/583\/flys-watters.htm","n":"Fly Swatters","i":"dept\/swatter_1582118169-0.jpg"},{"id":372,"u":"\/d\/372\/promotional-products-for-pets.htm","n":"Pet Products","i":"dept\/pet-products_1582171384-0.jpg"},{"id":332,"u":"\/d\/332\/promotional-piggy-banks.htm","n":"Piggy Banks","i":"dept\/piggy-bank_1582171459-0.jpg"},{"id":570,"u":"\/d\/570\/paper-serviceware.htm","n":"Straws, Plates, Cups, Napkins","i":"dept\/napkins_1582118295-0.jpg"}],"406":[{"id":242,"u":"\/d\/242\/promotional-items-for-cpas-tax-accountants-service.htm","n":"Accountant & Tax","i":"dept\/accounting_1582128584-0.jpg"},{"id":235,"u":"\/d\/235\/activity-professionals-week.htm","n":"Activity Professionals Appreciation Gifts","i":"dept\/making-a-difference-butto_1587404376-0.jpg"},{"id":597,"u":"\/d\/597\/administrative-assistant-gifts.htm","n":"Administrative Assistant Gifts","i":"dept\/administrative-profession_1582128960-0.jpg"},{"id":310,"u":"\/d\/310\/national-autism-awareness-month.htm","n":"Autism Awareness","i":"dept\/autism_1582241276-0.jpg"},{"id":121,"u":"\/d\/121\/promotional-products-for-auto-dealers-auto-service.htm","n":"Auto Industry Promotional Tools","i":"dept\/auto_1582128995-0.jpg"},{"id":120,"u":"\/d\/120\/promotional-products-for-banks.htm","n":"Bank & Credit Union","i":"dept\/banks_1582129018-0.jpg"},{"id":265,"u":"\/d\/265\/bicycle-safety-month.htm","n":"Bicycle Safety","i":"dept\/bicycle-helmet-stress-bal_1582129064-0.jpg"},{"id":236,"u":"\/d\/236\/black-history-month.htm","n":"Black History Month","i":"dept\/black-history-month-kits_1596143242-0.jpg"},{"id":152,"u":"\/d\/152\/breast-cancer-awareness-womens-health-promos.htm","n":"Breast Cancer Awareness","i":"dept\/breast-cancer-awareness_1582129146-0.jpg"},{"id":586,"u":"\/d\/586\/camps.htm","n":"Camps","i":"dept\/camp_1582240003-0.jpg"},{"id":569,"u":"\/d\/569\/casino-themed-promos.htm","n":"Casinos","i":"dept\/casinos_1582129251-0.jpg"},{"id":594,"u":"\/d\/594\/child-abuse-prevention.htm","n":"Child Abuse Awareness","i":"dept\/child-abuse_1582240046-0.jpg"},{"id":577,"u":"\/d\/577\/class-reunion-gifts.htm","n":"Class Reunions","i":"dept\/class-reunion_1582129278-0.jpg"},{"id":546,"u":"\/d\/546\/company-picnic-outings.htm","n":"Company Picnic & Outings","i":"dept\/company-picnics_1582129321-0.jpg"},{"id":201,"u":"\/d\/201\/customer-service-week.htm","n":"Customer Service Appreciation Gifts","i":"dept\/customer-service_1582129339-0.jpg"},{"id":134,"u":"\/d\/134\/national-doctors-day.htm","n":"Doctors","i":"dept\/doctors-bag.jfif_1582241468-0.jpg"},{"id":212,"u":"\/d\/212\/red-ribbon-week-october.htm","n":"Drug Prevention","i":"dept\/drug-free_1582241506-0.jpg"},{"id":95,"u":"\/d\/95\/earth-day-environment-friendly-promotional.htm","n":"Eco-Friendly","i":"dept\/eco-friendly_1582240180-0.jpg"},{"id":255,"u":"\/d\/255\/election-voting-promotional-products.htm","n":"Election Day & Voting","i":"dept\/vote_1582129492-0.jpg"},{"id":610,"u":"\/d\/610\/emergency-nurses-gifts.htm","n":"Emergency Nurses Gifts","i":"dept\/scrub-lif_1582241212-0.jpg"},{"id":98,"u":"\/d\/98\/ems-week.htm","n":"EMS Appreciation","i":"dept\/ems_1582129574-0.jpg"},{"id":615,"u":"\/d\/615\/national-engineers-week-gifts.htm","n":"Engineer Appreciation"},{"id":515,"u":"\/d\/515\/family-reunion-gifts.htm","n":"Family Reunions","i":"dept\/family-reunion_1582129620-0.jpg"},{"id":550,"u":"\/d\/550\/fathers-day.htm","n":"Father's Day","i":"dept\/fathers-day_1582129657-0.jpg"},{"id":607,"u":"\/d\/607\/field-day.htm","n":"Field Day","i":"dept\/field-day_1582129675-0.jpg"},{"id":202,"u":"\/d\/202\/fire-safety-prevention-week.htm","n":"Fire Prevention & Safety","i":"dept\/fire-prevention_1582241550-0.jpg"},{"id":215,"u":"\/d\/215\/football-season-promotional-products.htm","n":"Football Season & Sports","i":"dept\/football_1582241598-0.jpg"},{"id":496,"u":"\/d\/496\/full-color-promotional-items.htm","n":"Full Color","i":"dept\/full-color-mugs_1582241634-0.jpg"},{"id":196,"u":"\/d\/196\/graduation-gifts.htm","n":"Graduation & Moving Up","i":"dept\/graduation_1582241691-0.jpg"},{"id":204,"u":"\/d\/204\/halloween-promotional-products.htm","n":"Halloween","i":"dept\/halloween_1582241726-0.jpg"},{"id":129,"u":"\/d\/129\/american-heart-month.htm","n":"Heart Health","i":"dept\/heart-health_1582241772-0.jpg"},{"id":225,"u":"\/d\/225\/personalized-holiday-christmas-gifts.htm","n":"Holiday & Christmas","i":"dept\/holiday-sox_1582241812-0.jpg"},{"id":458,"u":"\/d\/458\/national-home-care-month-gifts.htm","n":"Home Care Appreciation","i":"dept\/home-care_1582130346-0.jpg"},{"id":557,"u":"\/d\/557\/hospice-month.htm","n":"Hospice Staff Appreciation Gifts","i":"dept\/ourstaffisallheartbuttons_1587404327-0.jpg"},{"id":192,"u":"\/d\/192\/national-hospital-week-gifts.htm","n":"Hospital Staff Appreciation Gifts","i":"dept\/hospital-week_1582130381-0.jpg"},{"id":593,"u":"\/d\/593\/hotel-hospitality.htm","n":"Hotel & Hospitality","i":"dept\/hotel_1582130396-0.jpg"},{"id":200,"u":"\/d\/200\/international-housekeepers-week.htm","n":"Housekeeping Appreciation Gifts","i":"dept\/housekeeping_1582241864-0.jpg"},{"id":602,"u":"\/d\/602\/job-fairs-recruitment.htm","n":"Job Fairs & Recruitment","i":"dept\/job-fairs_1582130436-0.jpg"},{"id":614,"u":"\/d\/614\/lgbtq-pride-rainbow-promotional-items.htm","n":"LGBTQ+ Pride Rainbow Promotional Products","i":"dept\/rainbow-bracelet_1667229557-0.jpg"},{"id":135,"u":"\/d\/135\/national-library-week.htm","n":"Library & Reading","i":"dept\/library_1582130451-0.jpg"},{"id":149,"u":"\/d\/149\/march-madness-basketball-promotional-products.htm","n":"March Madness","i":"dept\/march-madness_1582130484-0.jpg"},{"id":96,"u":"\/d\/96\/medical-laboratory-week.htm","n":"Medical Lab Staff Appreciation Gifts","i":"dept\/lab-mug_1586451870-0.jpg"},{"id":136,"u":"\/d\/136\/gifts-for-mothers-day.htm","n":"Mothers Day","i":"dept\/mothers-day_1582242068-0.jpg"},{"id":308,"u":"\/d\/308\/no-smoking-reminders.htm","n":"No Smoking","i":"dept\/no-smoking_1582130984-0.jpg"},{"id":93,"u":"\/d\/93\/gifts-for-national-nurses-week.htm","n":"Nurse Appreciation Gifts","i":"dept\/nurses_1582242132-0.jpg"},{"id":137,"u":"\/d\/137\/national-nursing-assistants-week.htm","n":"Nursing Assistants (CNA) Gifts","i":"dept\/nursing-assistants-celebr_1582240401-0.jpg"},{"id":97,"u":"\/d\/97\/national-nursing-home-week.htm","n":"Nursing Home Staff Gifts","i":"dept\/nursing-homes_1582242172-0.jpg"},{"id":130,"u":"\/d\/130\/nutrition-month.htm","n":"Nutrition Education","i":"dept\/nutrition-book_1582242221-0.jpg"},{"id":601,"u":"\/d\/601\/operating-room-staff-gifts.htm","n":"Operating Room Staff Appreciation","i":"dept\/operating-room_1582131079-0.jpg"},{"id":182,"u":"\/d\/182\/picnics-outings-sporting-events-tailgate-parties.htm","n":"Outings & Tailgate Parties","i":"dept\/outings-2_1582242449-0.jpg"},{"id":203,"u":"\/d\/203\/patriotic-promotional-products.htm","n":"Patriotic Products","i":"dept\/patriotic_1582131133-0.jpg"},{"id":529,"u":"\/d\/529\/payroll-appreciation-week.htm","n":"Payroll Department","i":"dept\/payroll-mug_1582242489-0.jpg"},{"id":592,"u":"\/d\/592\/physical-therapy-appreciation.htm","n":"Physical Therapy Appreciation","i":"dept\/physical-therapy_1582242537-0.jpg"},{"id":264,"u":"\/d\/264\/national-police-week.htm","n":"Police Appreciation","i":"dept\/police_1582242613-0.jpg"},{"id":237,"u":"\/d\/237\/pride-in-food-service-week.htm","n":"Pride In Food Service","i":"dept\/food-services_1582242712-0.jpg"},{"id":197,"u":"\/d\/197\/prom-keepsakes-giveaways.htm","n":"Prom Favors","i":"dept\/prom-button_1582241010-0.jpg"},{"id":582,"u":"\/d\/582\/procurement-purchasing.htm","n":"Procurement Month","i":"dept\/procurement-month_1582132001-0.jpg"},{"id":578,"u":"\/d\/578\/radiology-week.htm","n":"Radiology","i":"dept\/radiology_1582133221-0.jpg"},{"id":548,"u":"\/d\/548\/rehab-awareness.htm","n":"Rehab Appreciation","i":"dept\/rehab_1582243076-0.jpg"},{"id":474,"u":"\/d\/474\/respiratory-care-week.htm","n":"Respiratory Care","i":"dept\/respiratory_1582133261-0.jpg"},{"id":99,"u":"\/d\/99\/national-safety-month.htm","n":"Safety","i":"dept\/think-safety_1582133281-0.jpg"},{"id":598,"u":"\/d\/598\/salons-barber-shops-spas.htm","n":"Salons, Barber Shops & Spas","i":"dept\/combs_1582243117-0.jpg"},{"id":438,"u":"\/d\/438\/school-spirit-pep-rallies.htm","n":"School Spirit & Pep Rallies","i":"dept\/school-spirit_1582243386-0.jpg"},{"id":132,"u":"\/d\/132\/gifts-for-national-social-workers-month.htm","n":"Social Worker Appreciation Gifts","i":"dept\/social-worker_1582133411-0.jpg"},{"id":133,"u":"\/d\/133\/st-patricks-day-giveaways.htm","n":"St. Patrick's Day","i":"dept\/st-patricks_1582133455-0.jpg"},{"id":153,"u":"\/d\/153\/stress-awareness-month.htm","n":"Stress Management","i":"dept\/stress-management_1582243622-0.jpg"},{"id":193,"u":"\/d\/193\/summer-promotional-products-ideas.htm","n":"Summer","i":"dept\/summer_1582244139-0.jpg"},{"id":91,"u":"\/d\/91\/gifts-for-teacher-appreciation-week.htm","n":"Teacher Appreciation Gifts","i":"dept\/teacher-appreciation_1582133653-0.jpg"},{"id":609,"u":"\/d\/609\/truck-driver-appreciation.htm","n":"Truck Driver Appreciation","i":"dept\/truck-driver-appreciation_1582244513-0.jpg"},{"id":131,"u":"\/d\/131\/valentines-day-promotional-items-gifts.htm","n":"Valentine's Day","i":"dept\/valentines-day_1582133702-0.jpg"},{"id":92,"u":"\/d\/92\/gifts-for-national-volunteer-appreciation-week.htm","n":"Volunteer Appreciation Gifts","i":"dept\/volunteer_1582133715-0.jpg"},{"id":600,"u":"\/d\/600\/walks-runs-bike-races.htm","n":"Walks, Runs & Bike Races","i":"dept\/runs_1582244555-0.jpg"},{"id":199,"u":"\/d\/199\/personalized-wedding-party-gifts-favors.htm","n":"Weddings","i":"dept\/weddings_1582244589-0.jpg"},{"id":128,"u":"\/d\/128\/winter-promotional-products.htm","n":"Winter","i":"dept\/winter_1582244620-0.jpg"}],"580":[{"id":54,"u":"\/d\/54\/promotional-badge-holders.htm","n":"Badge Holders & Name Tags","i":"dept\/badge-holders_1582248495-0.jpg"},{"id":55,"u":"\/d\/55\/promotional-lanyards.htm","n":"Lanyards","i":"dept\/lanyards_1582248508-0.jpg"},{"id":426,"u":"\/d\/426\/trade-show-display-items.htm","n":"Trade Show Display Items","i":"dept\/table-covers_1582248521-0.jpg"},{"id":250,"u":"\/d\/250\/promotional-banners-custom-signs.htm","n":"Banners & Signs","i":"dept\/banners_1582248537-0.jpg"},{"id":486,"u":"\/d\/486\/custom-printed-balloons.htm","n":"Balloons","i":"dept\/buttons_1582248568-0.jpg"},{"id":256,"u":"\/d\/256\/custom-buttons.htm","n":"Buttons","i":"dept\/buttons_1582248582-0.jpg"},{"id":65,"u":"\/d\/65\/trade-show-giveaways-promotional-items.htm","n":"Trade Show Giveaways","i":"dept\/trade-show-giveaways_1582248594-0.jpg"}]}