Custom Sports Bottles
Promotional water bottles are available in a wide array of styles, sizes, shapes and colors. They make a great gift or giveaway to promote your corporate logo or message of appreciation during corporate events, school fund raisers or at employee recognition events. Customized sports bottles are budget friendly and allow you to have your custom imprint carried to the gym, on hiking trips, or during the commute to work or school.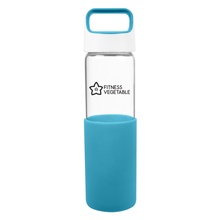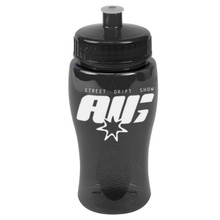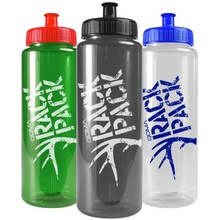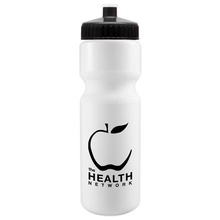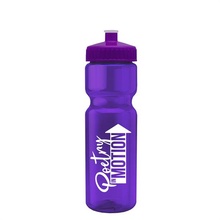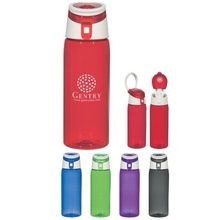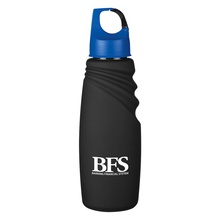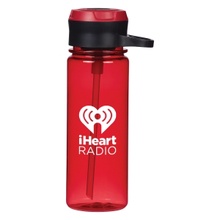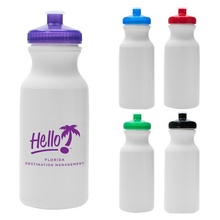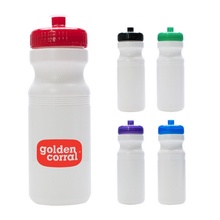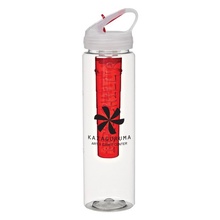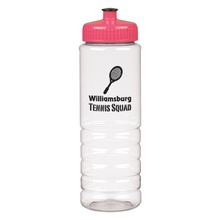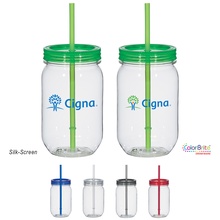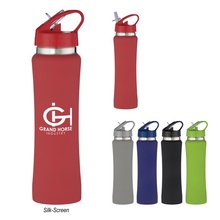 Promotional Sports Water Bottles
Lightweight and budget friendly, promotional sport bottles are the perfect giveaway for a wide number of events. Made from plastic, these popular water bottles are useful to kids and adults alike, making them a universally applicable promotional giveaway. Organizations can use logo sport bottles at their awareness events and fundraisers, schools can inspire children with sport bottles that reward field day participation, achievement in sports or test taking skills, and companies can hand out sport bottles as part of recognition or wellness programs.

Raising awareness in the community is a challenge for any organization. From Breast Cancer Awareness to blood drives, events that educate and raise funds are critical to cause based organizations. These groups can reward participation with custom sport bottles that highlight the logo of the cause as well as educational tips. For events such as walks and runs, sport bottles can provide a convenient way for participants to re-hydrate as they race for the cause.

Promotional sport bottles are also great as giveaways at school events. Pep rallies and sport events such as homecoming will get a burst of excitement as attendees receive school mascot printed sport bottles as giveaways. Schools can also give out custom water bottles to field day participants, a different color to represent each team. Parents of students can have the same water bottles to show support for their team.

Company picnics can include a water bottle giveaway. Each bottle can feature a corporate logo or an inspiration slogan that thanks your staff. Motivating staff members to drink more water and participate in a healthy lifestyle is just one way a water bottle can make a difference.

Promos On-Time offers the widest selection of custom promotional bottles from classic 20 oz. bike bottles to the most sophisticated durable Tritan material models. You will be able to print your logo or message on an almost endless choice of sizes, colors and shapes. You will even find sports bottles with extra compartments, carabiner attachments and double lids with options for drinking with lids or straws. While many promotional ideas come and go, there will always be a demand for custom sports and water bottles.