Custom RFID Blocking Protection Products
With cyber crime on the rise daily, it is important to fight online criminals on computers and while engaging in transactions on the go. Our data-blocking RFID promotional items help protect vital information and identity in the form of wallets and phone accessories. Add your logo and message to our attractive cases and holders and provide as privacy-protecting gift.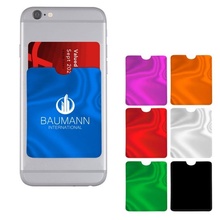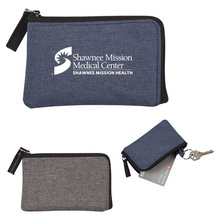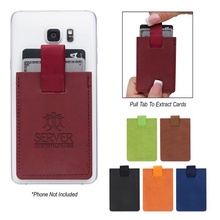 RFID Data Blocker Protection Promotional Items
Radio frequency identification technology (RFID) uses electromagnetic fields to digitally transfer data. While it is often useful for tracking people, items, animals and property, it can also be dangerous when it is used by the wrong people such as cyber hackers. The rise of identity theft and the lifting of credit card numbers has become a major problem for both consumers and banks. RFID blocking technology provides security to card and id holders as well as passport carriers.

From a simple walk from the car to an ATM machine to a weekend getaway, the chances for identity and credit card theft are real and continue to grow. Fortunately, there is also a growing choice of promotional products with RFID blocking materials that will let your clients, associates and employees know you care about their personal safety and well-being. Choose from wallets, passport holders, card cases and accessories that attach to smart phones. We continue to add RFID promotional products to our website so you are likely to find just the right giveaway or gift for your next marketing or appreciation campaign.