Custom Aluminum Drink Bottles
Stainless steel aluminum sports water bottles make hot promotional giveaways for customers, employee appreciation and sports related promotions. Perfect for the gym, track, commute, school day or work week, these custom printed bottles will carry your logo or message durably. Stainless steel bottles come in a wide variety of price points, sizes, styles and colors.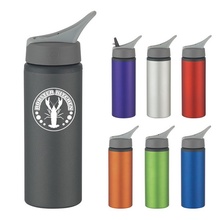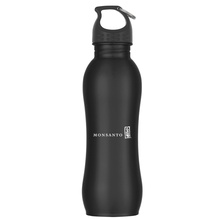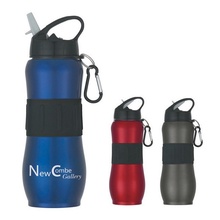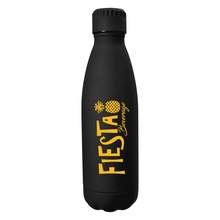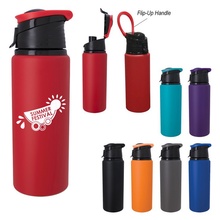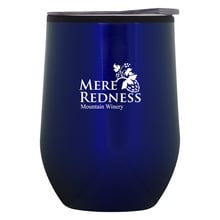 Promotional Aluminum & Stainless Steel Bottles
Whether they are on the trail, in a backpack, on the run or in an office, stainless steel water bottles are a cool way to keep beverages…cool. A popular retail item, organizations and companies can leverage the popularity for their benefit, making their next promotional giveaway or gift a custom aluminum bottle or insulated stainless steel water bottle. These durable beverage holders will persist through the harshest of conditions, keeping a custom imprint visible through activities such as bike riding, camping running and others.

Awareness organizations can use these stainless steel bottles and flasks as premium rewards for participants and event sponsors. Custom printing an organization logo such as an awareness ribbon or slogan can elevate the promotional water bottle into a retail level gift, rewarding their contributions to the cause. Especially beneficial to walk and run organizers, these stainless bottles can help keep participants well hydrated as they compete in the event. Bottles can be sold to attendees and the public as a fundraiser as well.

Groups such as school athletic teams and camps can use custom aluminum bottles to welcome their members to a new year of activities. Branded with a school mascot or camp logo, these water bottles can be given out during registration or at a pep rally for the group. Families and fans of the organizations will want to have a sport bottle of their own, making them perfect for school stores and at concessions. Available with a variety of features; carabiner clip tops, wide mouth openings and even built in straws, there will never be a shortage of unique ideas for these bottles.