Custom Sunscreen Dispensers
Promote outdoor skin health and safety as well as your logo with custom imprinted sun screen. Personalized bottles of sunscreen come in a variety of dispenser sizes and feature SPFs ranging from 15 to 30. Hand out at outdoor parties, sporting events and outings.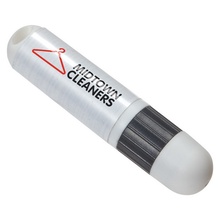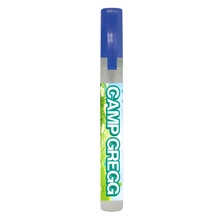 Promotional Sunscreen
The summer brings events outside. From awareness walks & runs to summer camp activities and outdoor recreation, people spend much more time exposed to a much stronger sun. Given out as a safety item or to promote a brand, promotional sunscreen packets or bottles of sun block provide on the spot protection as well as a safety message. Raising awareness of sun safety at any outdoor event, these giveaways will be appreciated by those who failed to tote along sun protection and those who realize the importance of reducing the effect of the sun's rays.

Promotional sunscreen packets are the most convenient and cost effective way to distribute protection and the awareness message during these outdoor events. With an easy to use amount of sunscreen, these packets can be handed out from information tables and education tents at walks and runs. Awareness messages targeting both the focus of the event as well as skin cancer prevention can be personalized on the sun block packets for double reinforcement. Kids and adults will benefit from the handy packets as they spend their day in the sun.

Small bottles of sun block lotion can be used in welcome kits for summer schools, camps and vacation resorts. Kids can often forget to bring along sun block, resulting in visits to the resident nurse or health department. Vacationers may find that heir bottles of sunscreen have been left behind or even confiscated by the TSA while boarding a flight. Resorts which welcome their guests with a complimentary bottle of sunscreen are showing their appreciation for their customers as well as concern for their safety.