Custom Yo-Yo Toys
Yo-Yo popularity comes and goes, but one this is for certain... they never lose their ability to provide fun. Present an awareness theme like Anti-Drugs or no smoking with these classic toys, available with your imprint.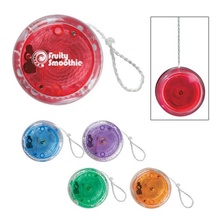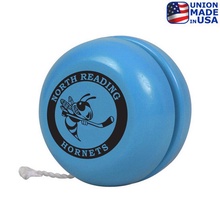 Custom Imprinted YoYo's
A Yo Yo is a classic toy, inspiring children and adults since early ancient times. The simple design and interesting action creates an almost mesmerizing toy. The modern application of the yo yo ranges from professional to the school yard. But you need not be a fan or very good at tricks to appreciate a custom Yo Yo giveaway.

At a trade show, school pep rally or awareness event, giving out a custom printed Yo Yo toy will generate interest among attendees and participants. Grabbing one for the novelty of the toy or to bring home to their children, the custom printed message will begin to travel. Not just traveling up and down with the movement of the Yo Yo, the message will migrate from hand to hand as people want to try the toy.