Imprinted Tire Pressure Gauges
Tire pressure gauges provide a necessary auto tool that makes a perfect gift for employees and customers. Custom printed tire gauges give logos and recognition messages some extra air.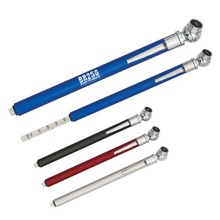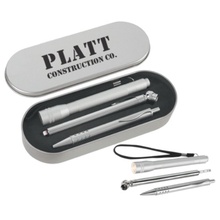 Promotional Tire Gauges
An often overlooked piece of auto emergency equipment, the tire gauge brings a custom logo to light when it will be most appreciated. The key to good road performance is a set of properly inflated tires. It can effect fuel efficiency, smoothness of ride and most importantly, safety.

Give the gift of piece of mind with personalized tire gauges to help recipients fill and measure air into their auto tires. Change of seasons, temperature changes all can affect tire pressure, and keeping tires at optimal pressure can increase fuel efficiency and reduce accidents.

Choose from simple and economical manual tire gauges to digital versions that make it even easier to measure tire pressure. Either way, your logo or safety message will be seen and your generosity appreciated.